I always evolved in Nature, among Plants, Animals as well as Energies. For more than twenty five years, I put into practice the knowledge acquired in trainings and varied seminaries. My personal experiences allowed me to enrich tools that I already have and to widen fields of application.
The Energies of Nature, the "sensitive" searches and my training in Geobiology made me aware of the importance of the energetical and subtle aspects of everything that is alive as well as those of a place.
I always have been particularly attracted by the Edelweiss which I have been cultivating with great care for already several years. Then, I naturally came to combine the virtues of this flower with the energetic aspects to produce ORGANIC ENERGETIC MACERATES OF EDELWEISS.
These Macerates combine numerous properties both on the physical level (with their active ingredients) and on the vibratory level (with their considerably increased energetic and vital potential).
Then, I devised the ORGANIC ENERGETIC CREAM OK EDELWEISS based on :
Organic Energetic Macerate of Edelweiss,
Organic Energetic Elixir of Edelweiss
Edelweiss organic Extract and
EM technology
At first, I used the Macerates and the Edelweiss Cream for my personal use and for the one of my close circle of acquaintance. Then, as the interest and the demand were growing, I decided to get my products be known more widely, so that the largest number of people could benefit from them.
Here is the website I offer to make you discover on one hand :
The services I propose in Geobiology, and on the other hand
The properties and the benefits of my Organic Energetic products DEVAEVA® with Edelweiss, on the physical plan as well as on the energetic plan.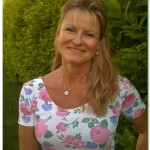 Thank you for your interest !
See you soon 😉
DEVAEVA